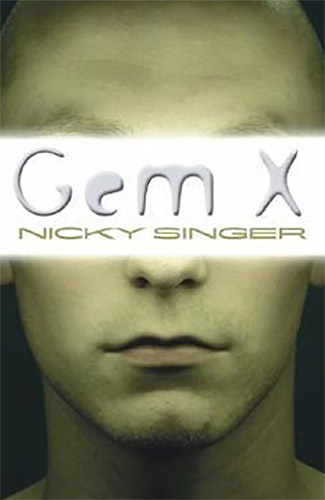 Paperback: 320 pages
Publisher: OUP
Year: 2006
ISBN: 978-0192742018
Amazon
Maxo Strange is a GemX, the most perfect human ever made. Top in social class, in looks, in intelligence. . . until the day he wakes up and discovers a crack in his face. Repulsed and terrified, that crack starts him on a journey to places he hardly knows exist. Into the world of the Dreggies, the wretched underclass of imperfect people who live outside the Polis. Into the world of his father, the Polis's chief scientist who ravaged human life to create the GemXs. And into the life of Gala and Stretch, Dreggies who 'disappeared' while volunteering for scientific research in the city.
What none of them knows is that the research is still going on, because the city's supreme leader has plans. Plans which will leave all of their lives hanging in the balance.
A gripping, superbly written narrative of struggle and aspiration, faced by a monolithic Establishment and involving real moral choice, develops. Compelling and absorbing, this story underlines what a versatile, remarkable writer is Nicky Singer.
Carousel
Nicky Singer is one of our best contemporary writers for teenagers, and GemX is a lot of fun to read.
Write Away
A brilliantly inspired plot and some terrific characterization.
Love Reading for Kids
W
ell, there I was in New York – out in the Bronx actually – the day the lights went out. Post 9/11 nervy Americans thought it was a terrorist attack – but it turned out just to be a power failure, albeit one so huge it knocked out the entire of the Eastern seaboard of the US from Canada to Florida for the best part of three days. We'd taken a subway out of New York carrying only enough money for a jolly day at the Science Museum and an evening at a Red Sox game. The museum threw us out, the Red Sox game was cancelled, the subway wasn't working, the restaurants put down their shutters, the traffic lights were out, the roads were gridlocked, the buses packed, the taxis non-existent and the mobile phone networks jammed. We couldn't get back into New York, night was falling and I had three children, the youngest of whom was five. We realised we were going to have to spend the night in the Bronx. At that point it became clear that the only thing that mattered was food and shelter. From everything working to nothing working (when we finally found a hotel which could take us, they took a brass rubbing of my credit card as the pin machines were all down) was a blink of an eye. I had one of my little thoughts: what a thin veneer there is between civilisation and chaos, I thought. And so a book began to seep into my mind. If you want to find out more about it try this video link:
Video Link