Novelist
Librettist
Playwright
Do you sometimes feel drawn and repelled in the same moment? I call it the car-crash mentality – you don't want to look but you just can't help yourself. Even though you know you are going to see something appalling…
So says Robert in my novel Feather Boy. Well, I hope you won't find anything appalling on this website. But you might. That's the nature of reading – and of stories – you don't know exactly where you are going to be taken. Which (I think) is part of the excitement.
So please – after you…
Meanwhile, do you believe young people should have a voice in the Arctic debate?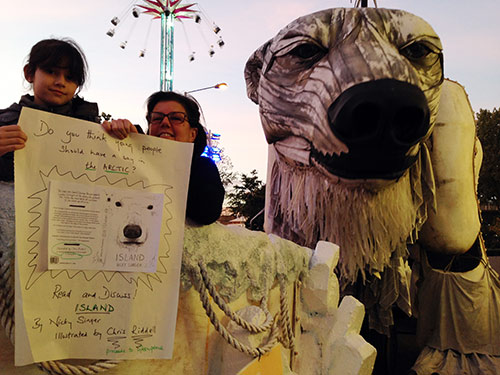 If so check out my new novel
Island
(based on my play at the National Theatre).
Island
is illustrated by Children's Laureate Chris Riddell who has asked that any proceeds due to him be donated to Greenpeace.