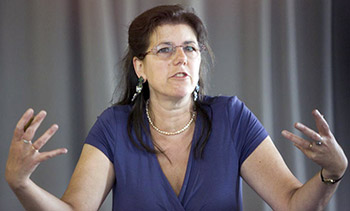 Nicky has taken part in many Festivals including Edinburgh, Hay-on-Wye, Cheltenham and Brighton as well as appearing in events abroad (courtesy of the British Council) and visiting numerous International Schools. She has participated in a number of schemes for creative interaction with young people including Adopt-an-Author (with schools in Sussex and Cambridge – e-mailing children about their work over a sustained period of time) and The Write Stuff (devising workshops in different settings and then going on to mentor thirty children, personally engaging in each of their writings from first draft to the publication of a real book). As well as making day visits to UK schools, she has also worked with disabled groups, in libraries, with disadvantaged kids and in prisons. She has compered Awards ceremonies (eg Southern Book Awards), given prizes at Speech Days, and been asked to talk to a wide variety of different constituencies, from arts funders to pain-relief professionals.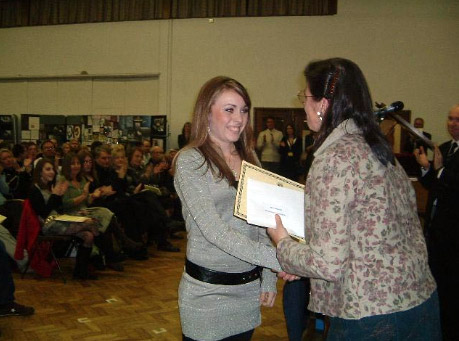 TESTIMONIALS

Thank you for a great talk last night. All the children who attended really enjoyed the experience. All the feedback forms reported the event to be 'Excellent'.
Event at the Jubilee Library, Brighton

The greatest successes were the e-mailing and the fact that the children got to meet an author: this was especially good for the children from this area as they would not get this opportunity in their everyday life. Nicky was a fantastic author to work with, I definitely would like to do this scheme again.
Adopt-an-Author, Manor Community College, Cambridge

I'd just like to say thank-you, a million-zillion times for choosing little old me to mentor! It's been truly fabulous! I never dreamed I'd be mentored by a famous author. Correction, I did dream it, but they were dreams, only faraway wishes.
Hannah, participant in The Write Stuff

I just wanted to drop you a personal note to thank you so much for your fantastic contribution to Book Week. Everyone who worked with you commented on the way you engaged the children – and the fact that you could also work with the drama students was an absolute gift! You did not seem to stop while you were here and gave over and above everything that we asked. All in all, not only did we think Book Week was a real success overall, but we felt that very strongly about your particular contribution too, and I hope that we will be able to stay in touch in the future.
Sue Woodroofe, Principal, The British School of Brussels
---
For INFORMATION AND AVAILABILITY please use the form on the Contact page.