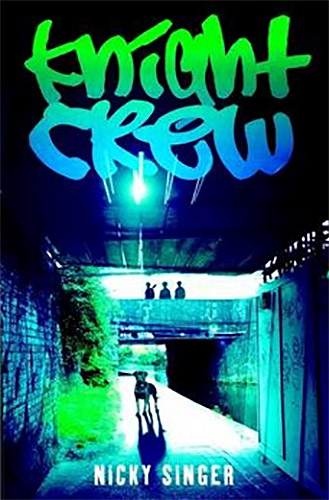 Paperback: 272 pages
Publisher: CBEditions
Year: 2009
ISBN: 978-0956107329


Knight Crew is published by the extraordinary, award-winning and TINY independent press – CBeditions. If you would like to buy a copy, please support them by purchasing a copy here.
After a gang feud claims its first life, violence escalates. But then the prophetic words of a strange old baglady start to hit home, and Art and the girl he loves have one chance to make good, one chance to bring honour and peace to a murderous world.
Fierce tender and unflinching, Knight Crew breathes the passions of ancient legend into a contemporary wasteland – passions that can create or destroy.
A story for this generation…written with love, passion and intelligence.
Benjamin Zephaniah
Y
oung people get a very bad press these days. According to the newspapers, there are a lot of scary kids out there – the hoodies, the gangs, the knife carriers. These people are evil, unredeemable. I began to wonder about that. And I wondered about the nature of goodness itself and that bumped into thoughts about modern-day 'respec' versus old-fashioned 'honour', and then the legend of King Arthur started to whisper in my ear. I took a tour to the Bemerton Estate behind the Holloway Road in London. I met a boy – let's call him Lee – who told me about his life. His father was a 'puff-head' who abandoned the family when Lee was still a toddler. His mother had had a succession of different men, some of whom had abused Lee. He stopped attending school, starting TWOCing, getting into fights. At 15 he was thrown out of home. Pretty soon after that he was arrested, and you can probably guess the rest. I asked Lee, if I could wave a magic wand and give him one wish, what would he ask for? In my prejudice I thought he'd ask for something material – a fast car maybe; what he actually said was 'to be away from here – give me some calm'. Then I asked him what qualities, in his view, made a man. 'That he stays with his woman,' Lee replied instantly. And what makes a woman?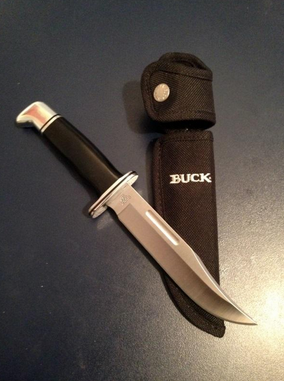 'The same, innit, she stays with her man'. Simple really. Stability, a place to lay your head, to breathe. And I began to think, then, that a lost soul really isn't and that what if there was a boy, let's call him Art, from a very difficult background who nevertheless contained the seed of goodness and who could shape something new and beautiful from the rage of the estates and people around him. And so Knight Crew began.
This is the talisman I had on my desk for Knight Crew. Actually I didn't have it on my desk, I kept it in a drawer because it was so scary. The long indentation is called 'the blood gutter'.
Knight Crew was staged as an opera at Glyndebourne (see also Stage/Film) with a cast of young adults (libretto by Nicky Singer, music by Julian Philips) – Glyndebourne's first ever commission from a teen novel. The making of the opera was documented by the BBC in a three part series – 'Gareth Malone Goes to Glyndebourne'.