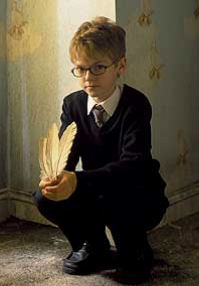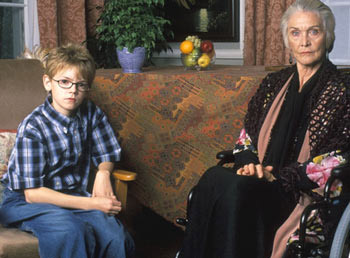 Even before Feather Boy won the Blue Peter Book of the Year Award, it had been spotted by Childsplay producer Peter Tabern, who wanted to adapt it for television. The result was a fantastic six-part drama starring Thomas Sangster as Robert and Sheila Hancock as Edith. The BBC also broadcast it as a 90 minute film. Here is a short clip:
Feather Boy won a BAFTA for Best Children's Film. The award actually went to Producer Peter Tabern and Director Dermot Boyd, but here's me getting my little piece of glory.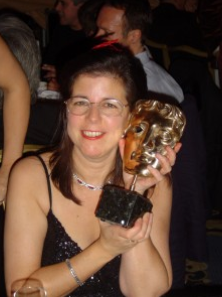 Is there a DVD of the film?
No – sadly not. However, I do have a few (precious!) personal copies which can be borrowed after an event/school visit. Otherwise the film is normally available on Netflix.